A message from my co-blogger The Accumulator, followed by the rest of the week's good reads.
Hi old friend,
This is it. The one we've been talking about for years. Our biggest test yet. You and I were there in 2008 of course, but we didn't have so much skin in the game.
This time is different. It's different because it's now.
No history book ever inflicted pain but now we hold an oblong portal onto the world's misery and we can't tear our eyes away.
We might as well clip a giant billboard to our nose that relentlessly flashes: CATASTROPHE.
So I guess you know what I'm going to say, but we both need to hear it anyway.
We only have to do one thing.
Do not sell.
DO NOT SELL.
DO NOT FUCKING SELL.
That's how serious this is. We do not swear. Or use capitals.
Let's forget the well-meaning charts and stats for once. We've seen this movie before. Only we weren't in it that time.
This can still be a movie, just a bad dream in a few years from now. The losses aren't real. They aren't real until you sell. Until you lock them in. Then the damage is done. Then you'll wear that scar for life.
Keep your hand away from the nuclear button and in a few years all this will be one of those savage bites out of a short-term chart. Then a fairground dip on a medium chart. Then a wonder-what-that-was squiggle on a long-term chart.
Looking back, those didn't hurt us because we weren't there. Looking forward they only hurt us if we sell.
I tell you this… I'm not going to be yet another cautionary tale. Another 'weak hand' that folded under pressure. A bear market victim that couldn't take it.
The best have already told us what to do.
What are the catchy quotes?
"Buy low, sell high."
"Be greedy when others are fearful."
It's hard to hear great advice when your heart is pounding in your ears.
So until my head is back in charge of my gut, I'll settle for this:
Do not sell.
The Accumulator
From Monevator
Hang on in there if you're a long-term investor – The Investor via Twitter
Investing in the face of disaster – Monevator
From the archive-ator: Who isn't buying the market right now? – Monevator
News
Note: Some links are Google search results – in PC/desktop view you can click to read the piece without being a paid subscriber. Try privacy/incognito mode to avoid cookies. Consider subscribing if you read them a lot!1
Pandemic policies: Rishi Sunak's first Budget and a cut in the base rate [Search result]– FT
Oh yes, the was a Budget this week. The key points… – BBC
…and what it means for you – ThisIsMoney
British Airways is in a battle for 'survival' due to impact of coronavirus – ThisIsMoney
Second patient cured of HIV, say doctors – BBC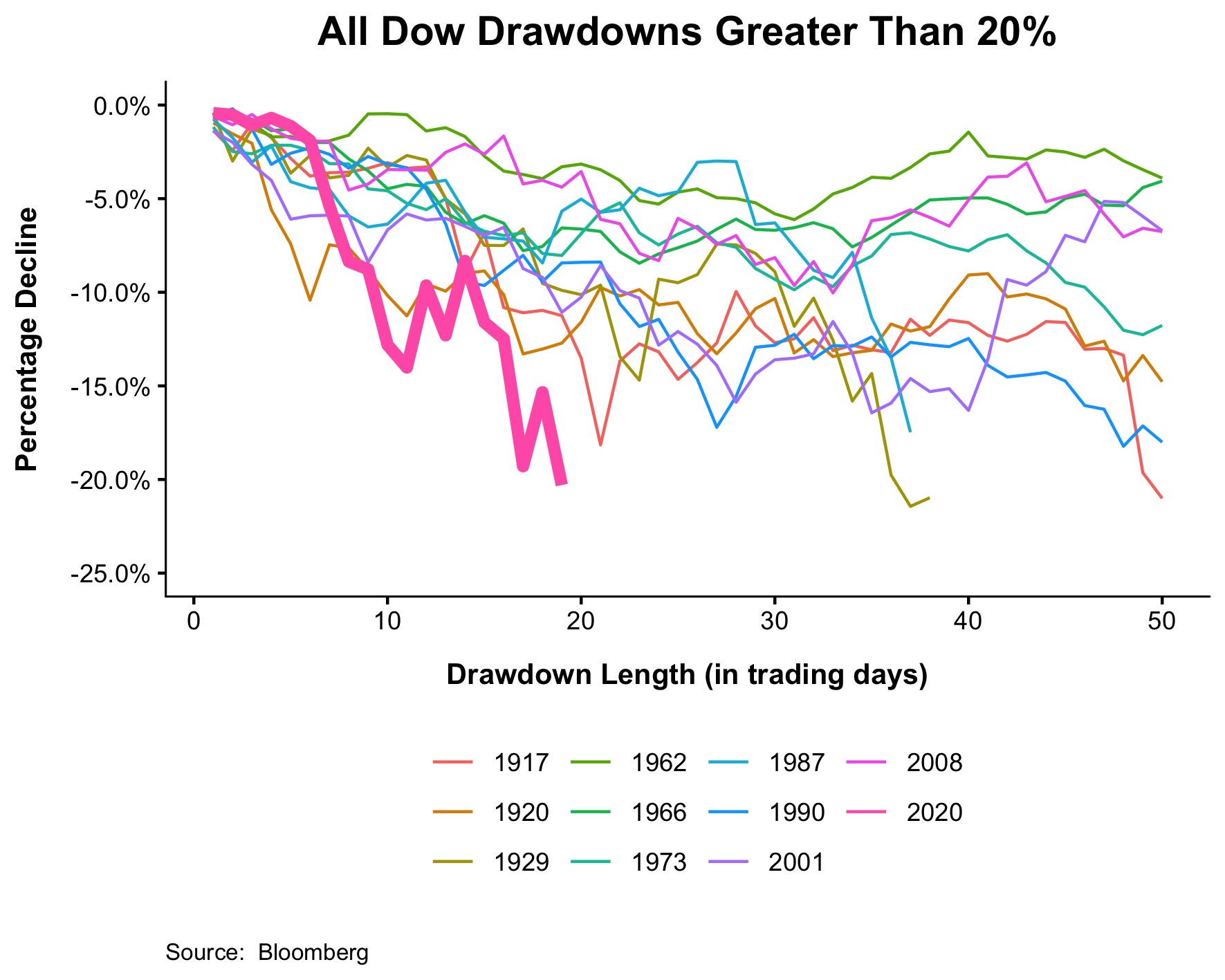 Shell-shocked? This is the fastest bear market in history – The Irrelevant Investor
Coronavirus corner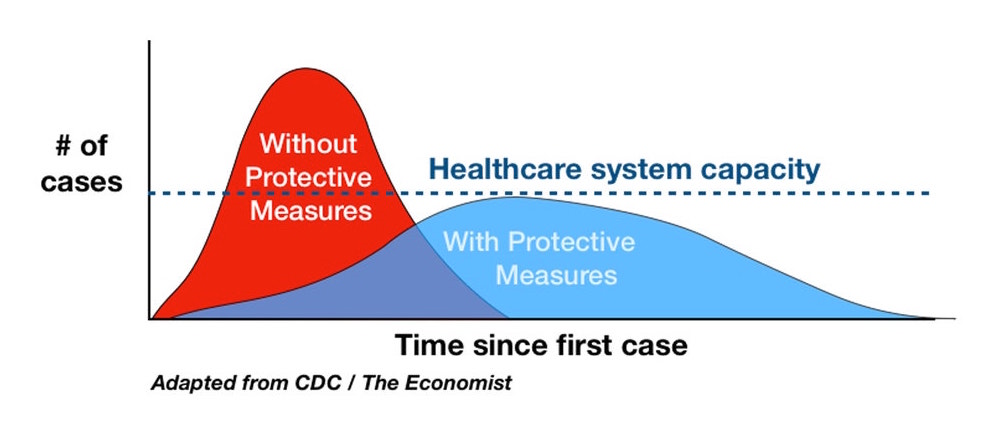 I was slow to appreciate why 'flattening the curve' of virus cases is so important, but this simple dotted line makes it clear – New York Times
Coronavirus: Why you must act now – Tomas Pueyo via Medium
Cancel everything – The Atlantic
UK government's coronavirus advice and why it gave it – Guardian
Seven science-based strategies to cope with coronavirus anxiety – The Conversation
Saga suspends all cruises, due to the threat to over-70s – ThisIsMoney
Super-rich jet off to their disaster bunkers – Guardian
Products and services
Top savings accounts go up in smoke after rate cut – ThisIsMoney
Could you get money back in minutes from your student loan overpayments? – ThisIsMoney
RateSetter will pay you £20 [and me a cash bonus] within 30 days of you putting in your first £10 – RateSetter
Is the higher Junior ISA allowance just a perk for the wealthy? – Guardian
NS&I Savings rates could fall to a new low – Money Observer
Wooden homes for sale [Gallery] – Guardian
Comment and opinion
Hello darkness my old friend – Josh Brown
The worst day of our investment lives – Of Dollars and Data
Warren Buffett's thoughts on the crash [Video] – via YouTube
Victory is inevitable – The Escape Artist
COVID-19 and bonds: No time to die – Finimus
Asset allocation re-visited – DIY Investor
Animal Spirits Emergency Podcast [Podcast, heart on sleeve…] – AWOCS
How will the coronavirus affect your finances? – Get Rich Slowly
So, now it's a bear market – Bason Asset Management
Prison of my own making – Indeedably
The Stay Rich portfolio – Meb Faber
Naughty corner: Active antics
Market meltdowns – Fred Wilson
Assessing the oil shock – Klement on Investing
Hunting for dividends in the Goldilocks zone [PDF] – UK Value Investor
Switching out of shares in a battered market [Search result] – FT
An extreme level of equity market fear… – Horan Capital Advisors
Kindle book bargains
How to Get Rich by Felix Dennis [Like no other book in the genre] – £1.99 on Kindle
One Up On Wall Street by Peter Lynch – £0.99 on Kindle
RESET: How to Restart Your Life and Get F.U. Money by Dave Sawyer – £0.99 on Kindle
How Women Rise: Break the 12 Habits Holding You Back by Sally Helgesen – £0.99 on Kindle
Off our beat
The 1990s tech boss who lost more than a billion: What happened next? – BBC
And finally…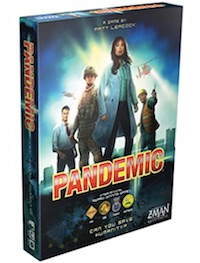 "As skilled members of a disease-fighting team, you and the other players work together to keep the world safe from outbreaks and epidemics. Only through teamwork will you have a chance to find a cure."
– Pandemic: The Board Game [Great fun, recommended]
Like these links? Subscribe to get them every Friday!
Note some articles can only be accessed through the search results if you're using PC/desktop view (from mobile/tablet view they bring up the firewall/subscription page). To circumvent, switch your mobile browser to use the desktop view. On Chrome for Android: press the menu button followed by "Request Desktop Site". [↩]