What caught my eye this week.
Perhaps it's too early to tell what category the Coinbase IPO falls into.
The companies that choose to go public in a mature stock market boom often make interesting watching.
At one extreme you get the flakier – sometimes borderline fraudulent – firms cashing in on giddy investors who'll pump up the price of anything.
At the other end you have demonstrable juggernauts and cash cows. Very successful companies that float because… if not now, then when?
Roblox – the computer game creation kit that's bewitched a generation of kids – and Bumble – the dating app that's sowing the seeds for the next-generation – come to mind.
Coinbase is coining it
With many investors still skeptical that they should own any cryptocurrency, the public listing of the dominant platform in the space may well seem chum for the credulous.
On the other hand Coinbase has already been valued at around $100bn, pre-IPO.
That's a loot of moolah for a firm trafficking in supposedly made-up money.
Clearly, present conditions seem exuberant for blockchain technology.
Bitcoin flirted with a new high near-$58,000 this week. Coinbase boasts $90bn in assets under administration. And the NFT (non-fungible token) craze continues, as I cover in a second mini-special in our links this weekend.
I would suggest anyone interested in learning more about cryptocurrency has a read of the Coinbase's S1 filing. This pre-IPO document is a primer on the entire crypto ecosystem, with pretty graphics and all.
You could also check out The Conventional Investor's Guide to Bitcoin, published by Morningstar this week.
Can Coinbase cut charges?
I don't think I'll be racing to pick up Coinbase shares. I like and use the business, but I can't stomach the forecast valuation.
Coinbase's fee margin is enormous, and seems unsustainable. It's not clear to me whether it can achieve the scale presumably needed for fees to come in closer to what we're charged for trading securities on other platforms.
Still, $100bn eh? That's almost as big as Lloyds, Barclays, and Natwest combined!
Have a great weekend everyone. Hope you manage to legally meet a chum for a coffee on a park bench somewhere.
From Monevator
Back-up plans for living off a portfolio – Monevator
Should you invest in a buy-to-let property through a limited company? – Monevator
From the archive-ator: Do you count your own home in your net worth 'number'? – Monevator
News
Note: Some links are Google search results – in PC/desktop view you can click to read the piece without being a paid subscriber. Try privacy/incognito mode to avoid cookies. Consider subscribing if you read them a lot!1
UK exports to European Union drop 40% in January – BBC
"We are trapped": Residents hit with soaring service charges at luxury London homes [Search result] – FT
UK GDP falls 2.9% in January amid third national lockdown – Investment Week
Home prices tipped to rise by twice as much in Yorkshire as London – Guardian
Renters pour back into cities ahead of lockdown easing – ThisIsMoney
Football Index gambling platform suspended as firm enters administration – Independent
The five major costs the cladding crisis is piling on homeowners – Which
Soaring prices for rhodium and palladium are fueling the theft of catalytic convertors worldwide – Global News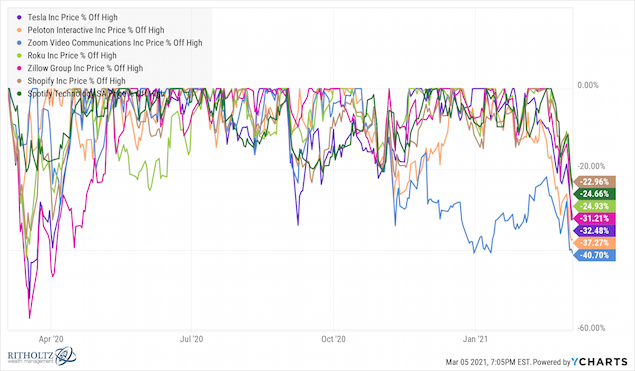 Owning individual stocks versus owning the market – A Wealth of Common Sense
Products and services
UK homebuyers offered first 40-year mortgage from Habito – Guardian
You can now bookmark and share custom Portfolio Charts – Portfolio Charts
Investing in freedom: an EM fund that downgrades autocracy [Podcast, US but compelling] – The Irrelevant Investor
Sign-up to Freetrade via my link and we can both get a free share worth between £3 and £200 – Freetrade
Seven in 10 freelancers have been refused a mortgage – ThisIsMoney
25% Lifetime ISA penalty is back in April, so is it worth getting one? – Which
Homes for sale renovated during lockdown, in pictures – Guardian
Comment and opinion
The coronavirus crash was a short one [Great graphics] – Morningstar
What's the long-run rate of return on equities? – The Evidence-based Investor
Drawdown in retirement: from saver to spender – Fire and Wide
More decumulation: Frustration – Indeedably
Why inflation tends to feel higher than it really is – Klement on Investing
Don't learn the wrong lessons from the Dotcom Crash – Intrinsic Investing
Why you should be wary of claims the market is in a bubble – Time
Chart distortions that drive me crazy – Investing Motherlode
Cash can be a simple and effective short-term inflation hedge – AWOCS
Learn how not to lose – Retirement and ETF Maven
Investing: the greatest show on Earth – Morgan Housel
Coping with a 'crazy' stock market – Humble Dollar
Can indexers break the rules, if there are no rules to break? [On ETF regulatory compliance, nerdy and US but relevant] – ETF Action
Naughty corner: Active antics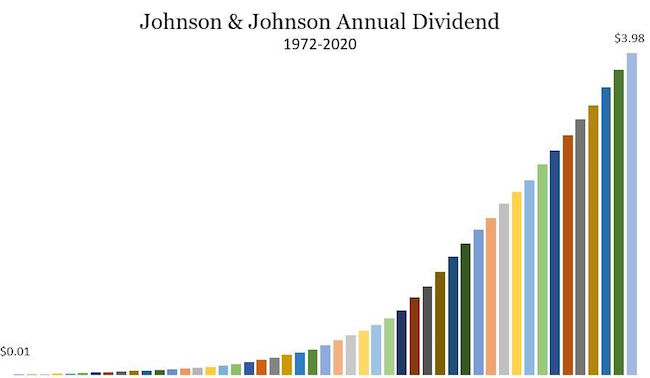 Capitalism's greatest dividend is solving problems – Krueger & Catalano
BB Healthcare Trust: curing the health system – IT Investor
Cliff Asness has once again come to Value's defence – Institutional Investor
How inflation drives asset prices and how to predict inflation – Verdad
Snoop Dogg, investing genius – Crunchbase
The Grayscale Bitcoin Trust crypto roach motel [US but interesting] – ETF Trends
How ARK's Cathie Wood disrupted investment management – MarketWatch
Value isn't back yet. It's the size factor that's driving returns – Valididea
Coronavirus corner
Israeli's raise a glass to Pfizer as lockdown ends [Search result] – FT
In 2018, diplomats warned of risky coronavirus experiments in a Wuhan lab. No one listened. – Politico
How Covid-19 has hammered women's financial health – Pension Bee
The three major variants of Covid-19 [Infographic] – Visual Capitalist
Long Covid more likely in working age women than men – Guardian
How Covid spread through Westminster a year ago – Guardian
NFT mini-special: reprise
Jack Dorsey is selling his first Tweet – as an NFT – for millions – The Verge
In defense of non-fungible tokens (NFTs) – Of Dollars and Data
Power to the Beeple [Podcast] – NPR
Will NFTs revolutionize the art market or repeat its failures? – Artnet
Why NFTs are here to stay – Continuations
NFTs are a dangerous trap – Seth Godin
Kindle book bargains
Keeping your Dividend Edge by Todd Wenning [Time-limited deal!] – £0.99 on Kindle
Business Adventures: 12 Classic Tales from Wall Street by John Brooks – £0.99 on Kindle
Money Saving Book: Simple Hacks for a Happy Life by Holly Smith – £0.99 on Kindle
Doughnut Economics: Seven Ways to Think Like a 21st-Century Economist by Kate Raworth – £0.99 on Kindle
Billion Dollar Loser: The Epic Rise and Fall of WeWork by Reeves Weideman – £0.99 on Kindle
Get a Kindle and dramatically reduce your risk of suffering paper cuts.
Environmental factors
Electric vehicles & future mobility: hockey stick growth mode [Click up/past pop-ups for a great overview] – Krane Shares
'Default effect' sees massive green energy switch – BBC
The fight for the Galápagos: race to expand reserve as fishing fleets circle – Guardian
Off our beat
What happened to me was nothing. The nothing women know all too well – Marina Hyde
Scientists unlock mysteries of world's oldest 'computer' – BBC
John Kay: The rise of the ghost PLC – Prospect
How to put out democracy's dumpster fire by remaking the Web – The Atlantic
The microwave economy – Dave Perell [hat-tip Abnormal Returns]
How a text saved singer Dan Reynold's marriage – BBC
Excel never dies [Long, nerdy] – Not Boring
Thought-provoking and slightly terrifying dive into the past, present, and future of war [/defence, podcast] – Invest Like The Best
And finally…
"Along with longevity and climate change initiatives, farming forms part of the 'Holy Trinity' of investment opportunities in the next 50 years."
– Jim Mellon, Moo's Law
Like these links? Subscribe to get them every Friday! Like these links? Note this list includes affiliate links, such as from Amazon, Unbiased, and Freetrade. We may be  compensated if you pursue these offers – that will not affect the price you pay.
Note some articles can only be accessed through the search results if you're using PC/desktop view (from mobile/tablet view they bring up the firewall/subscription page). To circumvent, switch your mobile browser to use the desktop view. On Chrome for Android: press the menu button followed by "Request Desktop Site". [↩]