What caught my eye this week.
Investing blogs – especially in the UK – are updating much less frequently than they used to.
Perhaps as ever more of us go passive, there's less to write about?
Index fund-focused blogs like us are typically trying to find new ways to say the same thing (as Jack Bogle quipped about himself). It's just not as exciting as blogging about Facebook shares crashing or small cap story stocks. Readers invariably find Monevator, read a lot and comment a little, and then vanish. Perhaps that happens with most websites. But a strategy that says "set your portfolio and forget about it" isn't the best way to keep 'em coming back for more.
Sometimes I think about going full-time with Monevator (oh the luxury) and about what else I'd like to write here. (Apart from all the follow-up articles I've promised you over the years I mean!)
I'd like an excuse to dig deeper into unlisted/angel investing, for example, but the tumbleweed festooning my article this week suggests this isn't the right venue.
Similarly I'm interested in all the new fintechs coming to market. I went to a pitch event last night featuring seven, all aiming to make the world a better place. I even chatted to the founders of Monevator reader favourite, Money Dashboard!
This area is appealing to me because it's not well-covered elsewhere. But perhaps it's not covered much because few other people are curious about it.
Going back to blogs, I do think the years of seeing their traffic drifting to Facebook and Twitter has eventually encouraged a lot of bloggers to throw in the towel or jump ship. I see people who used to write copiously on blogs and forums now throwing off a couple of tweets about the same thing. It has its place, but nobody is learning about investing on Twitter.
Similarly I was happy to support a financial freedom Facebook group a few years ago that has since ballooned with lots of interesting comments most days. It's very easy to post a question or a link and to press a like button. Far harder to blog every week for year after year.
Finally, several interesting bloggers – especially in the US – have moved most of their focus to podcasts. I followed a few for a while, but podcasts are time-consuming fare to get through. For me, nothing beats the written word.
The golden age of investment blogging seems to be over. If that's reflected in the quantity or quality of links to blogs in our Weekend Reading, now you know why.
We're still standing though. Have a great weekend! 🙂
Am I overlooking some great UK investing blogs that are consistently posting quality content? If so let me know in the comments below. (Not so much people posting about their coupon clipping or matched betting, or personal stuff that doesn't lend itself to sharing in a single article. Nothing wrong with any of that, but it's not our thing here.)
From Monevator
Are ordinary investors missing out on venture capital returns? – Monevator
From the archive-ator: Investing for beginners (All about assets) – Monevator
News
Note: Some links are Google search results – in PC/desktop view you can click to read the piece without being a paid subscriber. Try privacy/incognito mode to avoid cookies. Consider subscribing if you read them a lot!1
UK rents fall for the first time in a decade – Guardian
How Britain's £239bn buy-to-let bubble burst – ThisIsMoney
Santander to close 140 bank branches – Guardian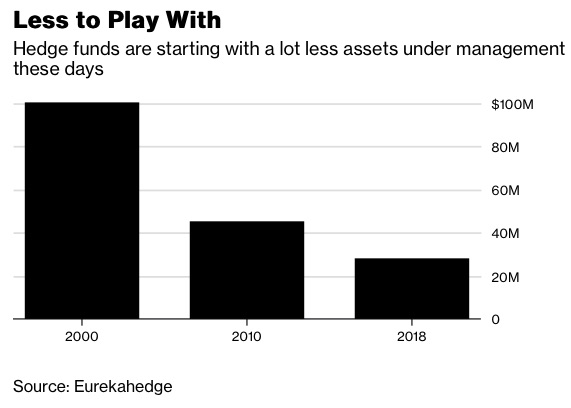 Times are tough for wannabe hedge fund titans – Bloomberg
Products and services
10-year fixed rate mortgages have never look cheaper – Guardian
Will fitting a car tracker device reduce your insurance costs? – ThisIsMoney
Ratesetter will give you a free £100 [and me a cash bonus] if you invest £1,000 for a year – Ratesetter
Estate agents give their seven top tips for selling your property – ThisIsMoney
Fancy homes in warehouse conversions… [Gallery] – Guardian
…and the 20 cheapest homes in Britain – ThisIsMoney
Comment and opinion
Fickle fortune – Of Dollars and Data
"I make a six-figure salary but I'm still always broke" – Whimn
Double your money – The Reformed Broker
The long-term in international [That is non-US] stocks – A Wealth of Common Sense
The reason active funds attract more media attention than passive – TEBI
The trouble with market-cap weighting funds – Morningstar
The basics of technical analysis [Funny] – xkcd
A deep dive into Swensen's Yale Portfolio [US but relevant] – Value Stock Geek
Rick Ferri interviews Vanguard's ex-CIO [Podcast] – Bogleheads on Investing
A deep dive into global small cap investment trusts – IT Investor
Bill Miller in the wilderness, and loving it – Institutional Investor
Brexit
Airbus slams 'disgraceful' Brexit chaos, calls Brexiteers 'mad' and threatens to leave Britain with the loss of 14,000 jobs if there is no deal – ThisIsMoney
Kindle book bargains
Start Now, Get Perfect Later by Rob Moore – £0.99 on Kindle
Unlimited Memory by Kevin Horsley – £0.99 on Kindle
Creativity, Inc. by Ed Catmull – £1.99 on Kindle
Turning the Tide on Plastic by Lucy Siegle – £0.99 on Kindle
Off our beat
Facebook, Google, and a dark age of surveillance capitalism [Search result] – FT
With lifelong struggles, effort isn't what's missing – Raptitude
And finally…
"As I have earlier noted, the most important things in life and in business can't be measured."
– John C. Bogle, Enough: True Measures of Money, Business, and Life
Like these links? Subscribe to get them every Friday!
Note some articles can only be accessed through the search results if you're using PC/desktop view (from mobile/tablet view they bring up the firewall/subscription page). To circumvent, switch your mobile browser to use the desktop view. On Chrome for Android: press the menu button followed by "Request Desktop Site". [↩]