What caught my eye this week.
These three graphs from The Retirement Café illustrate the case for a so-called 'floor and upside' approach to investing for an income in retirement.
Some people plan to have all their money at the mercy of the markets in retirement. They'll then make systematic withdrawals, either by selling down capital, taking an income, or a mixture of both.
That's a fine approach on paper – especially if you like an exciting read, because the fact is you don't know how the story is going to end: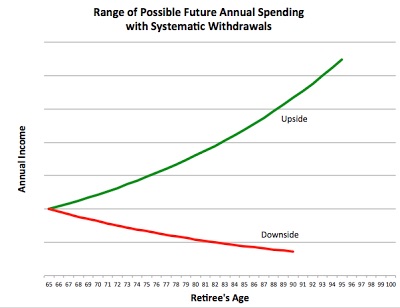 An alternative is to turn your entire pension pot into a certain income. This is the equivalent of what you used to have to do in the UK when you were compelled to buy an annuity: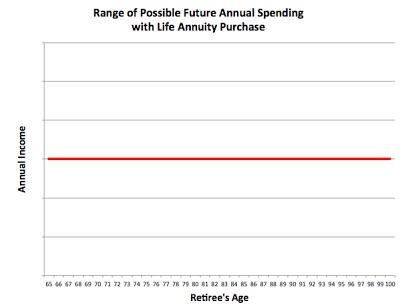 The floor-and-upside approach always looks the most sensible blend to me – if you can afford it. Here you turn some of your funds into a guaranteed income, and invest the rest in volatile assets: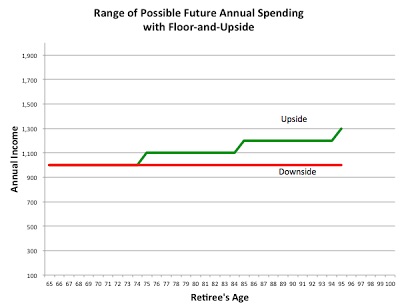 The lack of a scale on the first two graphs does flatter the cost of buying a secure 'floor', in terms of forgoing potentially superior returns. But that's a minor gripe. Do read the whole article.
Remember that British retirees are entitled to a state pension, which provides some element of your secure income floor. See our previous articles on creating a secure retirement plan and devising your income floor.
From Monevator
Types of investing risks – Monevator
From the archive-ator: The time value of money – Monevator
News
Note: Some links are Google search results – in PC/desktop view these enable you to click through to read the piece without being a paid subscriber.1
Three million stock indices dwarf tally of quoted companies [Search result] – FT
Hammond calls for simpler inheritance tax [Search result] – FT
Number of millionaire households in UK surges to 3.6 million – ThisIsMoney
Surprise rise in UK house prices as lack of homes for sale fuels lift… – Guardian
…while UK mortgage lending falls to lowest level since January 2015… – Guardian
…and interest-only borrowers are in denial, watchdog warns – ThisIsMoney
What's a Ping Pool? A VIP lounge for dark trading – Bloomberg
Record number of Americans expect US stocks to rise – Tracy Alloway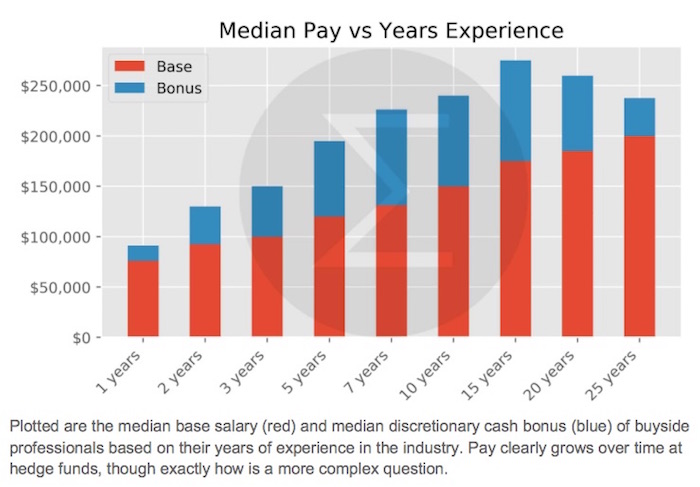 What hedge fund managers earn (on average) to lag (on average) the market – SumZero
Products and services
Last chance to claim £1,100 Lifetime ISA bonus – Telegraph
Are the days of the trust fund numbered? [Search result] – FT
M&S Bank launches top mortgages for first-time buyers – Telegraph
Personal finance apps can't automate adulthood [US apps but relevant] – BuzzFeed
Portfolio charts has been updated with new data for 2017 – Portfolio Charts
Inside the bustling comic-con of ETFs [Podcast] – Bloomberg
Neil Woodford's funds hit by exposure to Capita – ThisIsMoney
Comment and opinion
Retirement strategies: Floor-and-upside [US but relevant] – The Retirement Café
It's hard to predict how you'll respond to risk – Morgan Housel
Taxing issues – SexHealthMoneyDeath
Can you really save for a deposit by ditching coffee and avocado toast? – Guardian
Richard Beddard: The beauty of buy and build companies – Sharescope
Larry Swedroe: Size premium persists – ETF.com
From glass half-empty to half-full, but still no euphoria – Investing Caffeine
Active risk: One fund's 20-years of out-performance lost in four years – Servo Wealth
Economic progress doesn't equate to stock market returns – Morningstar
Five lessons from semi-retirement – Humble Dollar
Are company spin-offs worth a look? – The Value Perspective
The best way to lose $5 billion – Of Dollars and Data
Read this before joining as employee 1 to 20 at a startup – First Round
Crypto corner
Bitcoin whipsaws investors as bubble shows signs of bursting – Bloomberg
Bitcoin is the new gold, perhaps. But it will never be a currency – Bloomberg
Brexit
Worse off under all scenarios after Brexit [Search result] – Government via leak via FT
Credit BuzzFeed for the scoop – BuzzFeed
Leaked Brexit impact report: key questions answered – Guardian
How to make sense of those pesky Brexit forecasts – BBC
Simon Jenkins: The brave Brexit speech Theresa May is afraid to give? Here it is – Guardian
Off our beat
Fitness app discloses the location of secret military bases – TechCrunch
You're on the verge of losing everything – but you don't understand why – BBC
Deepfakes porn has serious consequences – BBC
Grand Theft Life: Interview with Tim Urban [Podcast] – Invest Like The Best
Hardcore History Episode 61: Painfotainment [Podcast] – Dan Carlin
Working from home with pets [Silly pictures] – Ask a Manager
And finally…
"It's easier to hold your principles 100% of the time than it is to hold them 98% of the time."
– Clayton M. Christensen, How Will You Measure Your Life?
Like these links? Subscribe to get them every Friday!
Note some articles can only be accessed through the search results if you're using PC/desktop view (from mobile/tablet view they bring up the firewall/subscription page). To circumvent, switch your mobile browser to use the desktop view. On Chrome for Android: press the menu button followed by "Request Desktop Site". [↩]