What caught my eye this week.
I agree with Merryn Somerset-Web, who writes in the Financial Times this weekend that:
I'm concerned – and hardly alone in being concerned – about the bad rap capitalism is getting at the moment.

Despite pretty definitive proof that free markets are the best way to make the world richer, healthier and happier over the long term, some 40% of voters in the UK are positively keen to elect a socialist prime minister, with a view to getting rid of the horrid thing that is capitalism.
Merryn believes fiction is the best way to win socialists over to the wonders of capitalism, but she struggles to find many good candidates. Starving poets and bestselling authors alike tend to argue money is the root of most evils, along with sex, love, and magical rings fashioned in Mordor.
In the end the best pro-market ideas she can come up with are Great Expectations, Time Will Run Back, Kane and Abel, and Career Girls.
Rather stick to the facts? For those like me whose gift-giving runs to the doggedly didactic, here are my six new non-fiction ideas to give that special someone who won't take offence:
Adaptive Markets, by Andrew Lo – A critique of the efficient market hypothesis, I may post Lo's ambitious book down to The Accumulator with a wry "bah humbug!"
Investing Demystified, by Lars Kroijer – New 2017 edition! Friend of Monevator and ex-hedge fund trader makes the cast iron case for passive investing.
This Wisdom of Finance, by Mihir Desai – Really interesting attempt to weave beloved humanities and the much-scorned financial world together. (Give it to Merryn, if you're seeing her!)
A Man for All Markets, by Edward Thorpe – A humble genius tells us how he beat the system in Las Vegas and on Wall Street.
Living Off Your Money, by Michael McClung – This new approach to retirement spending has fired the imagination of many Monevator readers. See The Accumulator's big review.
Smarter Investing, by Tim Hale – Okay, so even the latest edition is a couple of years old, but it remains my co-blogger's recommended read for new investors.
And with that, I'll wish you all a happy Christmas. 🙂
Thanks for spending some time with Monevator this year. It's a busy, noisy world, and we do appreciate anyone who finds their way to our humble blog.
See you in 2018!
From Monevator
How to work out which investing platform is cheapest for you – Monevator
From the archive-ator: Memories from the dotcom boom and bust – Monevator [and some crazier stories from Joe Fahmy]
News
Note: Some links are Google search results – in PC/desktop view these enable you to click through to read the piece without being a paid subscriber.1
Scottish income tax rates to rise above the rest of the UK – Telegraph
Household finances worst since Brexit vote, says Bank of England – Guardian
UK rents fall for the first time in five years [Gasp! Landlords couldn't just hike rents to pass on the tax increases as threatened, after all! 🙂 ] – Telegraph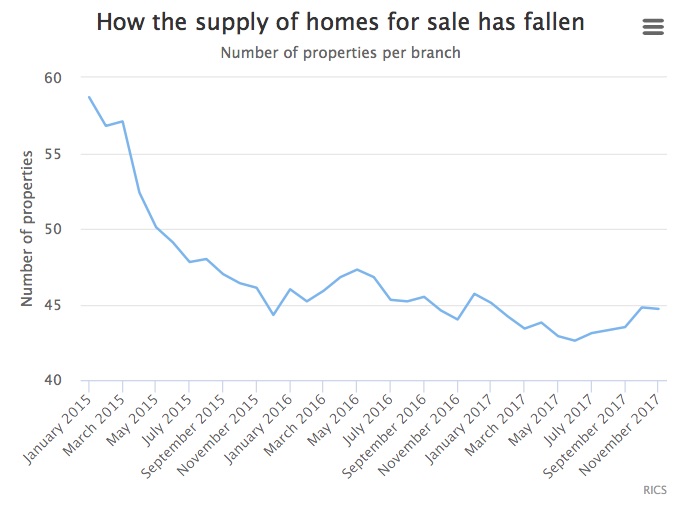 Housing market remains sluggish as Budget stamp duty giveaway fails to dent gloom – Telegraph
Products and services
Moneybox app launches Lifetime Isa – Moneybox
Bitcoin for investors: what the experts think [Search result] – FT
Barclays latest lender to offer first time buyers buy-to-let mortgages – Telegraph
Sign up via link for award-winning budgeting app Squirrel and we both get £15 – Squirrel
Is a £3,000 a year fee to help invest a £200,000 pension a fair price? – ThisIsMoney
New ONS life expectancy calculator [Scroll down to point four] – ONS
Used car pile-up signals a diversion in the auto trade [Search result] – FT
Solar projects in Africa offer up to 6% return (and good vibes) but beware risks – Guardian
More than one million UK homes stuck with too-slow broadband – Guardian
Challenger banks top the Best Buy tables for those who can lock away cash – ThisIsMoney
Comment and opinion
IDGAF > FOMO – Pragmatic Capitalism
8 ideas for financial planning in a low return environment [Slideshow] – Flirting with Models
Solving hard problems with simple ideas – Morgan Housel
Is it worth increasing pension payments by 1%, or better to enjoy it now? – ThisIsMoney
Investing: The evidence – Part One [Video] – YouTube
Why I hate voluntary service charges in restaurants [Search result] – FT
The past, present, and future of emerging stock markets – Morningstar
Financial planning priorities – Oblivious Investor
What a complacent investor looks like – A Wealth of Common Sense
Here come the robot advisors [Podcast, Canadian but relevant] – Canadian Couch Potato
Diversification always mattered – Abnormal Returns
FTSE 250: Valuation and forecast – UK Value Investor
Betting on bitcoin? You must be prepared to lose it all – CBS News
Richard Thaler: How human behaviour differs from traditional economic models – AAII
Brexit
Guidelines for the next stage of talks – BBC
Conservatives split on life after Brexit – BBC
Brexit deal confirms there's a window to retire to the E.U. – Retirement Investing Today
Keir Starmer applauds the Tories who put Parliament before party – Twitter
In contrast, how an ideological Brexiteer responds to Parliament being sovereign – Twitter
Off our beat
What 'black boxes' in cars reveal about our driving habits – Guardian
And finally…
"Every time you confront something painful, you are at a potentially important juncture in your life – you have the opportunity to choose healthy and painful truth or unhealthy but comfortable delusion."
– Ray Dalio, Principles
Like these links? Subscribe to get them every Friday!
Note some articles can only be accessed through the search results if you're using PC/desktop view (from mobile/tablet view they bring up the firewall/subscription page). To circumvent, switch your mobile browser to use the desktop view. On Chrome for Android: press the menu button followed by "Request Desktop Site". [↩]