What caught my eye this week.
I was fortunate to come into 2020 with some gold – ETFs and a couple of miners – in my portfolio.
Please don't say I'd 'got religion'. (We know what happens to people who get religious about gold.) But some time after the demise of the last gold bull market I began nipping in and out of gold miners with mixed results, before deciding that gold as an asset class warranted a permanent-ish place in TheInvestor-folio.
Blame time spent fiddling at the wonderful Portfolio Charts. Blame the terrible politics of Brexit and Trump. And definitely consider my thinking aided and abetted by super-low interest rates.
If cash is paying next to nothing, it doesn't cost much more to hold gold.
Golden tears
Old thinking dies hard, though. In my gut I still believe gold is a dumb investment. Charlie Munger's observation that "civilized people don't buy gold" echoes in my head whenever I get smug about the returns from gold over the past couple of years.
Because really, what a silly faff gold is. As Munger's partner Warren Buffett pointed out, we spend millions digging up gold in one place, and then millions reburying it in a guarded vault somewhere else.
In the meantime, the gold mostly does nothing. As the graphic below from Bloomberg via MSN shows, only a fraction of new gold mined goes into technology. The rest is just shuttled away to sit around – occasionally on wrists, necks, and ears, but mostly in state banks and personal safes and jewelry boxes. Being gold:
The Bloomberg article explains we're a long way from running out of gold. This despite how puny most gold deposits are nowadays – because we're prepared to spend immense energy to squeeze gold out of such stones:
The percentage of gold in ore reserves is falling, from more than 10 grams per ton in the late 1960s to barely more than 1 gram per ton nowadays.

Those concentrations are extraordinarily low – equivalent to grinding up and separating a Statue of Liberty's-worth of ore to recover a teaspoon of precious metal.
Yuck. It's enough to make any environmentally aware investor sell all their gold and look forward to dancing on its grave.
Well, maybe after the rally seems over for sure, eh?
Besides, what are you going to buy instead – Bitcoin?
The digital currency needs power equivalent to the output of seven nuclear power stations to keep its mines churning at the last count.
Bring back the barter system I say!
At least when you compound seashells you end up with a beach.
From Monevator
Low-cost index trackers that will save you money – Monevator
From the archive-ator: You can trade ETFs more easily than index funds – Monevator
News
Note: Some links are Google search results – in PC/desktop view you can click to read the piece without being a paid subscriber. Try privacy/incognito mode to avoid cookies. Consider subscribing if you read them a lot!1
State pension age rises to 66 from Tuesday: what will you get? – ThisIsMoney
UK house prices up 5% year-over-year, says Nationwide – Guardian
Cambridge University to divest from fossil fuels – Institutional Investor
Plastic straw ban in England comes into force – BBC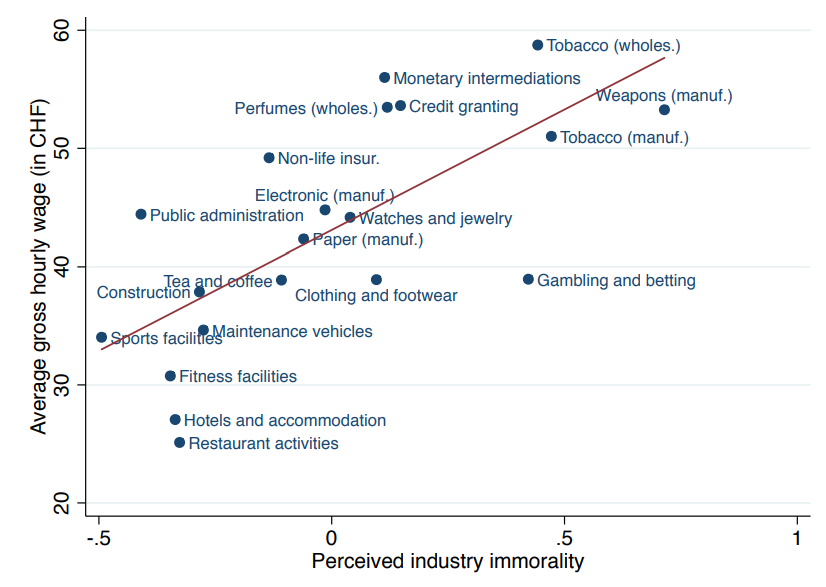 The link between perceived morality of an industry and wages – Klement on Investing
Products and services
How to apply for a £5,000 Green Homes Grant – Guardian
Broker Numis makes the case for pricey wealth manager St James' Place – CityWire
Coronavirus travel insurance: who will cover me? – Which
Sign-up to Freetrade via my link and we can both get a free share worth between £3 and £200 – Freetrade
Should you be buying a secondhand smartphone? – BBC
Amazon will now let you pay with your palm in its stores – Vox
One-bedroom homes for sale [Gallery] – Guardian
Comment and opinion
When should you use a financial advisor? – The Irrelevant Investor
This isn't a repeat of the Dotcom bubble – Of Dollars and Data
The path not taken – Humble Dollar
How to manage your risk of redundancy [Search result] – FT
Anchoring in the stock market – A Wealth of Common Sense
A random talk with Burton Malkiel [Podcast] – Animal Spirits
Five questions for your next net worth update – Banker on Fire
The higher you aim, the worse result you get – Klement on Investing
Buy British shares: FT mini-special
Retail investors shun bargain Britain [Search result] – FT
Merryn: Investing in the UK is far from a lost cause [Search result] – FT
Naughty corner: Active antics
Why we want to own interesting businesses – Ensemble Capital
Sales and distributions: What drives equity returns? – Verdad
BP and Shell shares hit 25-year low as Covid crushes oil price – ThisIsMoney
How should investors respond to the low yield on bonds? – Medium
Swedroe: How persistent is VC outperformance? – Evidence-based Investor
One study suggests Robinhood stock traders have beaten the professionals – MarketWatch
Corona corner, with a political insurgence
k: the overlooked variable driving the pandemic – The Atlantic
Puzzled scientists seek reasons behind Africa's low fatality rates – Reuters
Growth in UK Covid cases may be leveling off – BBC
Quarantine breakers: "It was selfish, but I don't regret it" – BBC
Loss of smell may be a clearer sign of Covid than a cough – BBC
How supermarkets are dodging a second panic-buying spree – Wired
High prevalence of SARS-CoV-2 swab positivity in England during September 2020 [PDF] – React1 / Imperial
The Trump-Biden debate [Funny. Bleakly funny.] – Wait But Why
When Trump defends armed right-wing gangs, his rhetoric has echoes of fascism – Guardian
Kindle book bargains
How Will You Measure Your Life? by Clayton Christensen – £0.99 on Kindle
Just Fuck*ng Do It: Stop Playing Small. Transform Your Life by Noor Hibbert – £0.99 on Kindle
Eat, Shop, Save: 8 Weeks to Better Health by Dale Pinnock – £0.99 on Kindle
RESET: How To Restart Your Life and Get F.U. Money by David Sawyer – £0.99 on Kindle
Off our beat
"The man who texted me during lockdown has now gone quiet" – Guardian
The enduring attraction of cities [Search result] – FT
HOTorNot: The forgotten site that shaped today's web – Mashable
The power of the dissenting voice – More To That
How social media broke Britain – Wired
And finally…
"Modern life is, for most of us, a kind of serfdom to mortgage, job, and the constant assault to consume. Although we have more time and money than ever before, most of us have little sense of control over our own lives. It is all connected to the apathy that means fewer and fewer people vote. Politicians don't listen to us anyway. Big business has all the power; religious extremism all the fear. But in the garden or allotment we are king or queen. It is our piece of outdoors that lays a real stake to the planet."
― Monty Don, My Roots: A Decade in the Garden
Like these links? Subscribe to get them every Friday!
Note some articles can only be accessed through the search results if you're using PC/desktop view (from mobile/tablet view they bring up the firewall/subscription page). To circumvent, switch your mobile browser to use the desktop view. On Chrome for Android: press the menu button followed by "Request Desktop Site". [↩]