What caught my eye this week.
Bit late with the links, as I spent Friday scrapping it out in a Warren Evans store to secure a bed at a whopping discount.
Fear not, readers! I may be spending money, but I'm still me doing my version of spending money…
Warren Evans has gone into administration. Sad news for various reasons, not least because lots of my friends recommended its beds and said it was a lovely firm to deal with.
Also, the chap working for the administrator to clear the stock said his business is booming in the capital, as more firms fail.
A powwow among the shoppers blamed Brexit, of course. (Some also speculated Warren Evans had seen its affordable craftsman return to Europe.)
I'm not actually convinced my new bed will show up, so chaotic were the scenes. But I will be well pleased if it does.
I was sleeping in an empty flat on a yoga mat when I first moved in, before upgrading to my fancy sci-fi mattress on the floor.
Two steps forward, one step back…
From Monevator
Live it up like a graduate student and save a fortune – Monevator
We updated our Broker Comparison Table for ISA season – Monevator
From the archive-ator: Why UK inflation-linked bonds might not protect you against inflation – Monevator
News
Note: Some links are Google search results – in PC/desktop view these enable you to click through to read the piece without being a paid subscriber.1
No, residential property hasn't beaten shares, finds Credit Suisse – ThisIsMoney
Bank of England's chief cashier doesn't trust contactless – Guardian
Students demand tuition fee refunds: Here's how to complain – Telegraph
Crypto platform Coinbase is struggling to scale – Bloomberg
The 2018 Credit Suisse Equity Yearbook is available [PDF] – Credit Suisse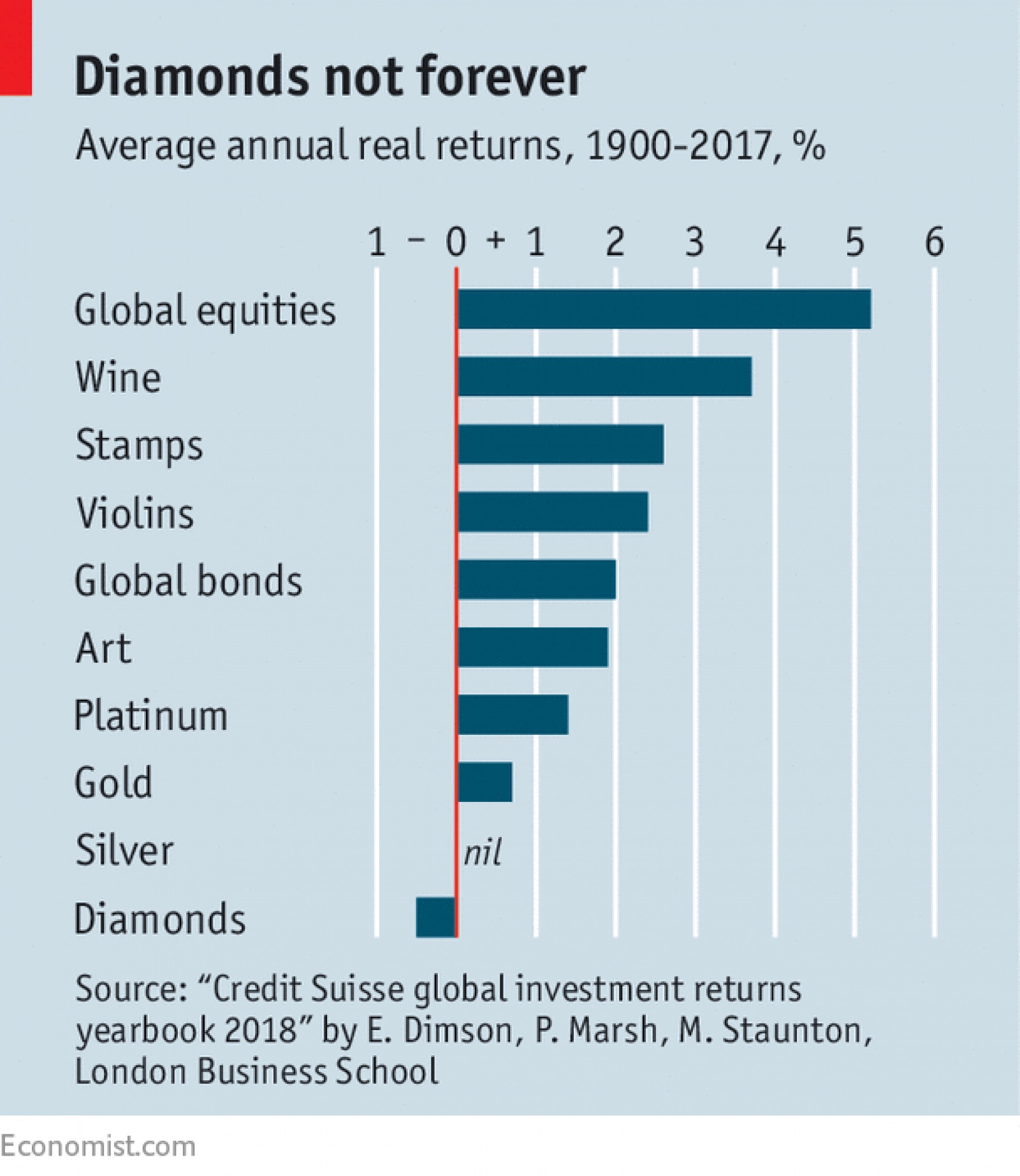 The rich aren't getting especially richer with collectibles [Search result] – Economist
Products and services
Zopa warns over defaults as investor returns decline [Search result] – FT
Tax confusion as three-year pensioner bonds come to an end – ThisIsMoney
Stelios' new EasyISA pays 4.05%, but beware it is not risk-free – EasyMoney
12 tips on giving well to charities – ThisIsMoney
Comparing online brokers? Our interactive tool has had a refresh – Monevator
BA goes to war on long-haul flights with a £260 deal to Argentina – ThisIsMoney
10 things to know before choosing a care home [Search result] – FT
After making money in a year when everything went up, "Hedge funds are back!" – Barrons
The seven kinds of asset owning institutions – CFA Institute
Comment and opinion
Variable spending in retirement from a volatile portfolio – Retirement Cafe
Investors have spoken – The Humble Dollar
Lessons learned from a London credit card theft – ThisIsMoney
When (US) stocks and bonds fall together – The Irrelevant Investor
Inflation is a bigger risk to stocks than rising rates – Bloomberg
Be honest: most young homebuyers don't 'save', they inherit [Search result] – FT
Come fly with me (you can pay with BA Avios points) – 3652 Days
Getting rich is about willpower – Financial Samurai
Candid thoughts from a 35-year UK fund management veteran – TEBI
The grouchy epidemic of professional investors – Institutional Investor
Animal Spirits is a great listen for investing fanatics [Podcast] – Animal Spirits
Investment red flag watch: The return of the SPAC – The Value Perspective
For stockpickers: Being (conservatively) roughly right – Gannon on Investing
Off our beat
'I'm 37, I'm dying and this is how I spend it' – Guardian
Airbnb and the unintended consequences of disruption – The Atlantic
Why I'm bullish on Generation Z – Morgan Housel
And finally…
"I am never bothered by normal people. It is the bull***tter in the 'intellectual' profession who bothers me. Seeing the psychologist Steven Pinker making pronouncements about things intellectual has a similar effect to encountering a drive-in Burger King while hiking in the middle of a national park."
– Nassim Taleb, Skin in the Game: Hidden Asymmetries in Daily Life
Like these links? Subscribe to get them every Friday!
Note some articles can only be accessed through the search results if you're using PC/desktop view (from mobile/tablet view they bring up the firewall/subscription page). To circumvent, switch your mobile browser to use the desktop view. On Chrome for Android: press the menu button followed by "Request Desktop Site". [↩]