What caught my eye this week.
Switching from saving to spending can be tricky for self-directed investors.
In the old days the transition was easier. You stopped working, drew a pension controlled by your previous employer, stared at the carriage clock you'd been given on your last day and wondered where all time went, and then died too few years later.
(Okay – easy-ish!)
Today, though, final salary1 pensions are an endangered species. Saving for yourself means more complication on the way up, because you're responsible for figuring out how much to put aside to invest for your retirement.
It also puts more of a burden on you to figure out how much you can spend a year on the way – ahem – down.
These aren't simply mathematical problems, or even questions of risk.
With a little effort, most people can devise an investment plan to save for retirement.
And while low yields from fixed income have muddied the waters, in principle working out what you can withdraw and spend from your portfolio in retirement is also doable.
You make a few assumptions, put them into a calculator, and out pops your annual living allowance. Sure you'll be roughly wrong as much as roughly right, but you can course correct along the way.
A state pension takes the edge off running out of money too soon, too.
Spenders versus savers
There is a further, less-discussed challenge with retirement spending though: the mental jujitsu required to turn from being a lifelong saver into a rest-of-life splurger.
Those still saving their way out of the rat race may dismiss such concerns. And statistics do suggest it's not hard for everyone.
According to the Association for British Insurers:
The average rates at which people are withdrawing money from their pension could see people running out of money in retirement if they do not have other sources of income.

Full withdrawals have risen to their highest level since [pension] freedoms were introduced: 40% of withdrawals were at an annual rate of 8% and over, which is not sustainable.
Clearly a significant chunk of the population are used to spending most of what they can, and retirement doesn't change that. The only (good) reason they were able to build up their pensions in the first place was because they couldn't get at the money.
But the sort of people who regularly read Monevator are cut from a different cloth.
Many of us remember the travails of the blogger SexHealthMoneyDeath. Among other things, he found the transition to spending so hard he went back to work. I know I'm not the only person who wonders what happened to RIT, too.
Hopefully he's living it up in Australia and is too busy to tell us about it!
Seize the day, boys2
But this unusual year is changing some perspectives, I believe. Maybe it's helping motivate a few reluctant spenders?
I mentioned a while ago I'd decided to quit my main source of income. That longstanding contract came to an end a few weeks ago. For now I'm effectively living off my investments. For various reasons I don't really like doing this, and I don't think it will last. But I don't believe it would have happened at all without six months of on/off lockdown introspection.
Of course The Accumulator is also now financially free and pondering what next.
So it's in the waters around here…
Retiree Dennis Friedman wrote this week at Humble Dollar that he hardly recognises the spender he's become:
I woke up one morning, looked in the mirror and didn't recognize the person looking back at me. Who is this person? It can't be me. I'm not the same person I was five or six months ago. I don't know if it's the pandemic that caused me to behave differently or if I'm going through some kind of midlife crisis.

No, it can't be a midlife crisis. I'm almost 70 years old, plus I don't feel my life is boring, empty or meaningless. In fact, I actually feel good about myself and my life.

Instead, what I don't understand is why I have a different attitude toward money. All my life, I've been a supersaver [but] recently, I've been spending gobs of money in ways I never would have in the past.
Dennis' piece is a modest and self-aware reflection on how one man found he'd broke through the barrier. Worth a read if you're in a similar position.
Meanwhile at Bloomberg Farnoosh Torabi tells us she has changed her views and now plans to die with an empty bank account – so clearly she's gotten over the hump:
If 2020 has taught us anything it's that life is uncertain. Through this lens, I've started to abandon some conservative personal finance principles.

This summer, for example, I went against the adage of "staying the course" with retirement and stuck my hand in my IRA to shed some stocks. I also bought a house in what can be considered a risky environment. To date, I have no regrets.

In my latest move away from what many financial experts preach, I've forgone the aspiration of leaving a financial legacy. The concept of bequeathing an inheritance just seems to make less sense today.

Instead, I want to experience my legacy by spending most, if not all, of my money on meaningful experiences and investing in the people and causes I believe in — all before I leave Earth.
I like that word 'uncertain' in this context.
Some people push back against the idea that Covid-19 has changed us with statistics about how few people – especially not even vaguely old people – have died of it.
I agree. That's not the main point, however. I believe it's by revealing how fragile our day-to-day ways of living are – by revealing the assumptions and obligations we live by – that the pandemic has given many people a few existential moments.
That is, it's not so much the loss of life as the lockdown.
For most readers (and ultimately for me, for that matter, I hope) the full-on shift to spending down savings remains many years away.
But if 2020 has logged a carpe diem reminder into our memory banks, it yet could prove useful when that day comes.
Have a great weekend!
From Monevator
The Slow and Steady passive portfolio update: Q3 2020 – Monevator
From the archive-ator: Do you have a money mind? – Monevator
News
Note: Some links are Google search results – in PC/desktop view you can click to read the piece without being a paid subscriber. Try privacy/incognito mode to avoid cookies. Consider subscribing if you read them a lot!3
UK economy grew more slowly than expected in August – CNBC
Covid Job Support Scheme expanded: 2/3 of workers' wages to be covered in local lockdowns – Which
Boris Johnson pledges 95% first-time buyer mortgages – Evening Standard
'Space race' sees rents and demand fall in cities as tenants hunt extra room – ThisIsMoney
Measure of billionaire wealth breaks the $10 trillion mark during Covid – Reuters
US pensions sue Allianz after losing $4bn in Structured Alpha 'all-weather' hedge funds – Reuters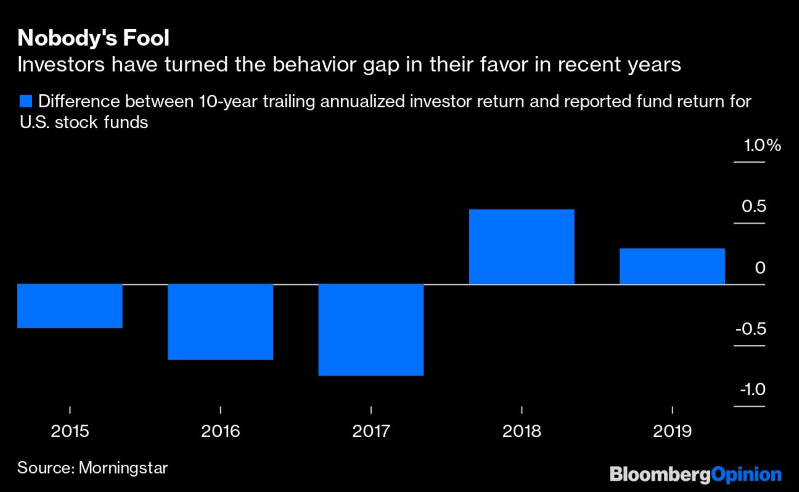 There are signs private investors are getting savvier – Bloomberg via MSN
Products and services
New local authority green bonds tout yield of 1.2% – ThisIsMoney
Green Homes Grant: homeowners frustrated by lack of installers – Guardian
Sign-up to Freetrade via my link and we can both get a free share worth between £3 and £200 – Freetrade
Should you buy a dash cam to cut the cost of car insurance? – Which
Advice for British expats whose bank accounts will be closed due to Brexit – ThisIsMoney
Electric cars cost on average £132-a-month less to run than petrol or diesel – ThisIsMoney
Unusual homes for sale [Gallery] – Guardian
Comment and opinion
Merryn: On pensions, we're not all in this together [Search result] – FT
The variable portfolio: Speculate if you must, without risking your future – Value Stock Geek
How comfortable are you holding stocks for 30 years? – A Wealth of Common Sense
Neglected child – Humble Dollar
We're heading for a housing crash and Boris Johnson just made it worse – Independent
Luck and success – The Irrelevant Investor
ESG investing looks like just another stock market bubble – Yahoo Finance
Millionaire – Indeedably
Accountable to Darwin versus accountable to Newton – Morgan Housel
What to do if you're a 2020 super-saver [US but relevant] – The Simple Dollar
Brian Portnoy: Balancing returns with simplicity, financial independence, and peace of mind [Podcast] – Morningstar
Ermine on a rant: strong in these Padawan, recency bias is – Simple Living in Somerset
Naughty corner: Active antics
The pervasive, head-scratching problem with venture capital – Institutional Investor
Why it's so hard for fund managers to invest for the long-term – Behavioural Investment
The contribution dividends have made to one private investor's portfolio – Maynard Paton
Comparing the fortunes of four UK firms through the pandemic – UK Value Investor
Are investors in Disney at today's prices delusional? – Bloomberg via MSN
Resurrecting the value premium [Research] – SSRN
Coronavirus and politics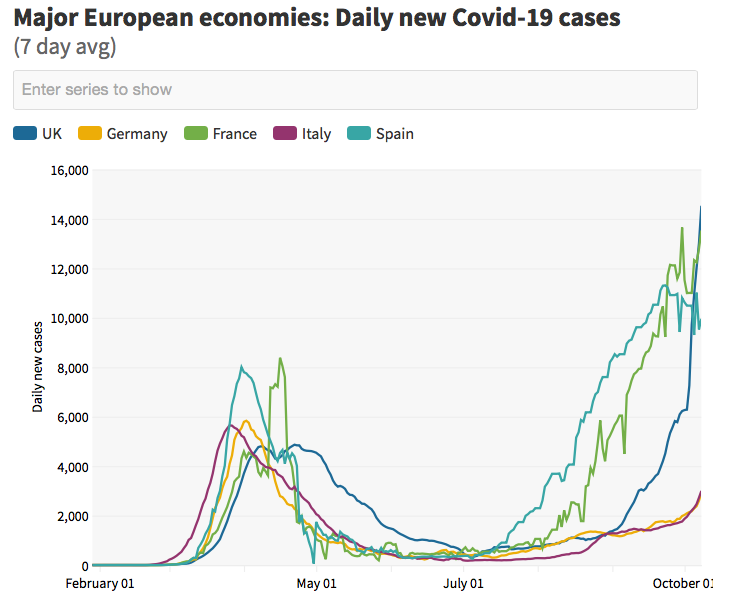 Coronavirus could spread 'uncontrollably' over the next few weeks – CNBC
The contact-tracing app for England and Wales has only sent one alert about a coronavirus outbreak in a venue since it was launched two weeks ago, despite being used for millions of check-ins – Sky News
UK study finds over 80% of people who tested positive didn't have 'core' symptoms – CNBC
Covid deaths three times higher than flu and pneumonia – BBC
Sadiq Khan says more London restrictions 'inevitable' [Hmm…] – Guardian
Herd immunity is back on the agenda – and raising big questions – Huffington Post
Trump's coronavirus treatment would cost most Americans $100,000+ – New York Times
The lesson from Trump catching Covid-19: with this virus, there are no magic bullets – Stat
Reviewing the science and assessing the risk of 'long Covid' – Institute for Global Change
Two-thirds of British voters think EU nationals should not have free movement – Guardian
Kindle book bargains
How Will You Measure Your Life? by Clayton Christensen – £0.99 on Kindle
The Looting Machine: Warlords, Tycoons, Smugglers and the Systematic Theft of Africa's Wealth by Tom Burgis – £1.99 on Kindle
Reinvention: How to Make the Rest of Your Life the Best of Your Life by Brian Tracy – £0.99 on Kindle
RESET: How To Restart Your Life and Get F.U. Money by David Sawyer – £0.99 on Kindle
Just Fuck*ng Do It: Stop Playing Small. Transform Your Life by Noor Hibbert – £0.99 on Kindle
Off our beat
Habits in times of turmoil – Morningstar
The end of the American internet – Benedict Evans
A fun extract from Jerry Seinfeld's new book –Vulture [h.t. Abnormal Returns]
Myside bias: The bias that divides us [Very long] – Quillette
And finally…
"The correct lesson to learn from surprises is that the world is surprising."
– Morgan Housel, The Psychology of Money
Like these links? Subscribe to get them every Friday!
A.k.a. 'defined benefit' [↩]
And girls, obviously. Quoting Dead Poet's Society. [↩]
Note some articles can only be accessed through the search results if you're using PC/desktop view (from mobile/tablet view they bring up the firewall/subscription page). To circumvent, switch your mobile browser to use the desktop view. On Chrome for Android: press the menu button followed by "Request Desktop Site". [↩]